WE ARE OPEN!!!
and WE ARE CELEBRATING!!

THE FIRST 350 CUSTOMERS GET AWESOME GIFTS
(Baking sheet, coffee mug, disco dust, and more)
Free truffles all day Friday (2 per customer)
Enter to win one of 5 truffle towers

BLACK FRIDAY SALE
20% OFF Chocolate and chocolate making supplies
(bars and cases are already discounted, and we still discount 10% more)
GIFT CERTIFICATE Bonuses
buy a $50 gift certificate and get a $10 bonus gift certificate
buy a $100 gift certificate and get a $20 bonus gift certificate
Gift certificates never expire.

Curbside and Shipping AVAILABLE
Call for fastest response; we check email at some point day or night.(if you don't get a reply call, we reply when we see emails)
We prefer a few hours notice in case it is busy, but we are up for anything if you are patient.
CURBSIDE: You can pay with a card and we will bring it to your car.
SHIPPING: Shipping goes out the next day after packing.

20% OFF Preordered TRUFFLES
Don't have time to make your own? We can make them for you. Order now and get 20% off and pick up anytime starting December 15. For special requests ask for Dawn.
See Our Specials Page for additional details.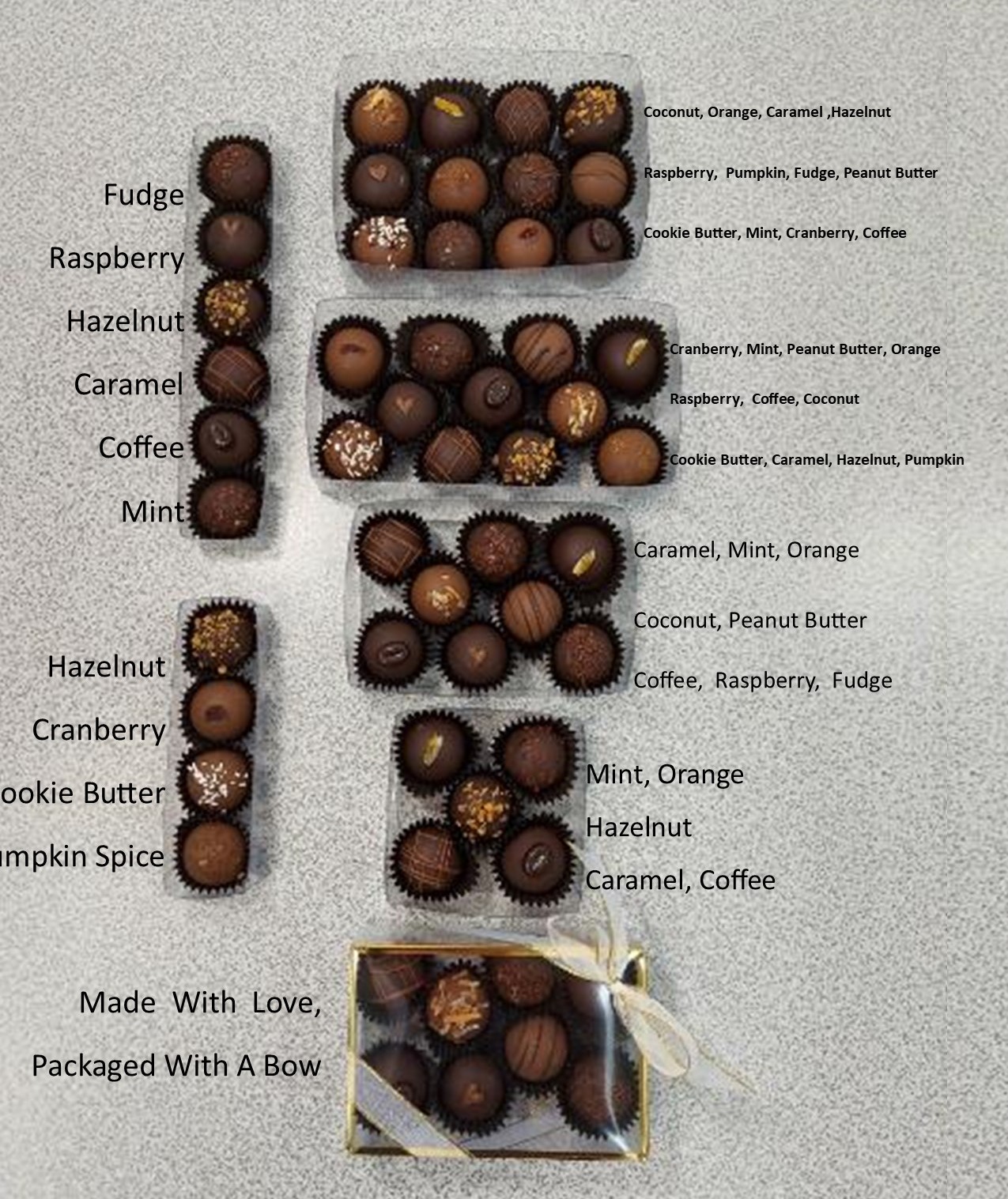 Come purchase your truffles today!
These assortments are available for purchase now!